Written by: Caroline Kilgallen
There are several ways we can remind ourselves of strong women and their contributions, but I want to bring attention to three different female-owned and operated companies that I love and shop from. I believe these three businesses exemplify just how creative, strong, and determined women really are.
TUCKERNUT
Tuckernuck was founded by sisters, Jocelyn and Madeline, and their best friend, September, and is operated by their friends and family.
The brand intends to have the vibes of their home, Georgetown, and their frequent family vacation destination Nantucket.
The three women were growing frustrated with the lack of options for classic, all-American, preppy clothes; they wanted fashion that was convenient and fit their everyday lives- but wasn't overdone and overly basic.
So the founders, Jocelyn, Madeline, and September, all switched gears from working in the bustling world of corporate America and decided to start their clothing brand Tuckernuck. Tuckernuck quickly grew from a space above Jocelyn and Maddie's parent's garage in Georgetown, to a pop-up, and then to a storefront in DC with a well-run and large-scale online website.
Personally, I think Tuckernuck has an extremely well-organized website with a large variety of items that exemplifies their "classic, all American" vibe perfectly.
Jocelyn, Madeline, and September carefully crafted a brand where you can buy a simple yet chic sweater, put together loungewear, and the most perfect little summer dresses. Tuckernuck seriously has it all-they have a variety of brands and prices, from 40 dollar Z-supply shorts to Canada Goose jackets and everything in between.
Despite their wide variety of items, it seems to all collectively come together under the same vibe – simple and chic.
These women, Jocelyn, Madeline, and September, saw a vision and decided to take a leap of faith and absolutely crushed it. I especially love this brand because it has reliable, good-quality clothes that you know aren't going to go out of style in a year.
I also am obsessed with the wholesomeness of this company, sisters and a best friend (that are all working moms!!) that named a company after their favorite place off the island of Nantucket, started a little garage workshop, and now earn millions of dollars in sales annually.
The story of this company makes it so much better and genuinely shows that when women work together, have a passion and vision, and do what they love- really good things can happen.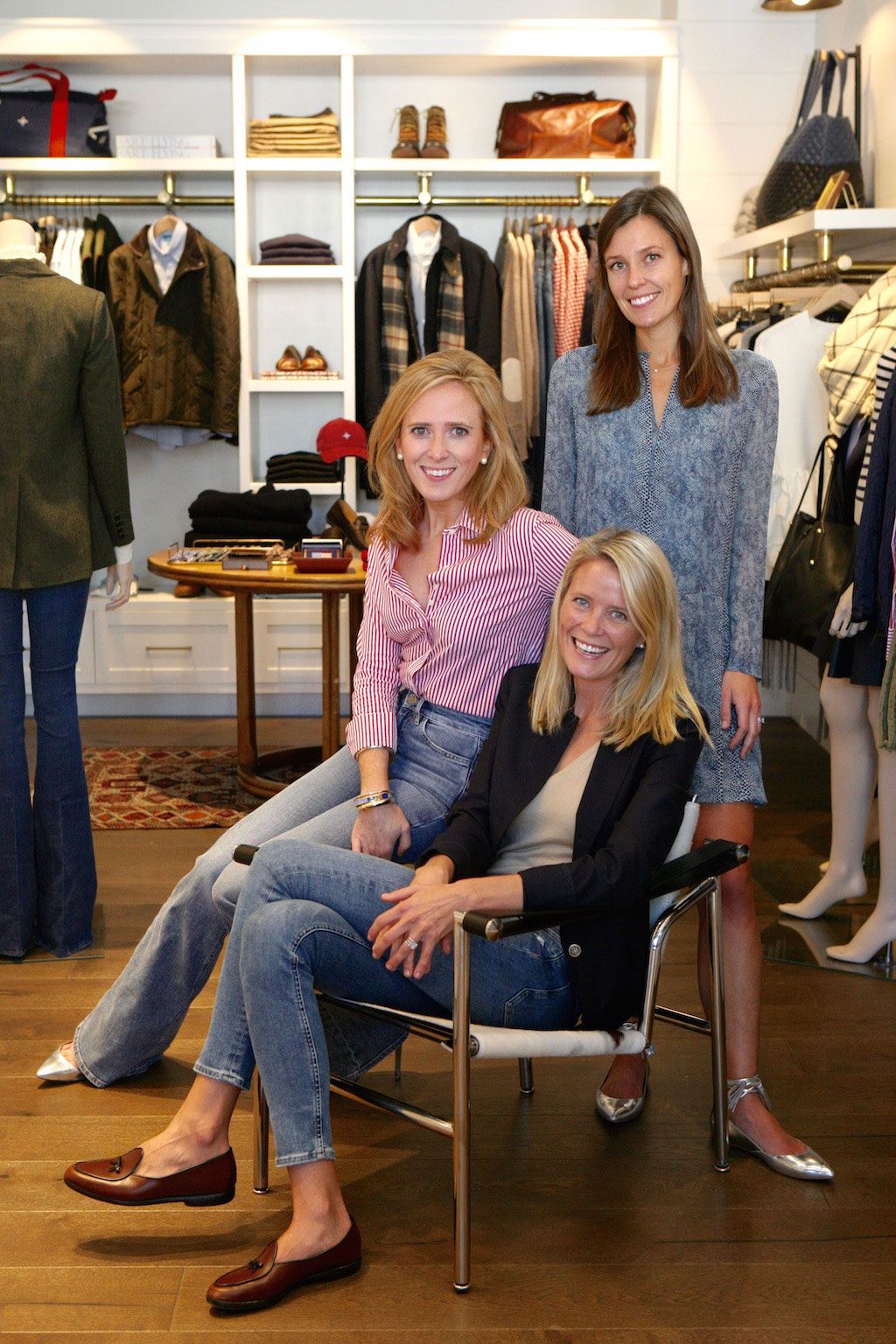 STARFIT
One of the owners of Starfit, Lindsay Medd, is from my area and is my sister's best friend's older sister, so I've known about Starfit and have been wearing their loungewear since before they had a website and became well known.
This company started from VSCO fame; yes, republishes on VSCO essentially brought Starfit to life.
Founders and best friends Lindsay and Claudia went to the University of Michigan and designed a sweatsuit for their last game day; the sweatsuits were simple – but not yet done before – and were matching sets in yellow with stars on them.
The girls took pictures in them on gameday, posted them on VSCO, and then received a ton of messages and questions asking where they got them. A month later they began making them for other people and made an Instagram sell their sweatsuits.
What was once an Instagram-run business with DM's as the only method to order and limited sweatsuit options has now become a fully-functioning website with numerous loungewear styles.
Their 50 dollar sweatpants are fun colored, comfy and certainly beat the steep prices of other popular loungewear alternatives such as Aviator Nation or Freecity.
It's been really cool watching Starfit grow over the past few years and it's really impressive to know that two college girls ran this business while finishing up their degrees and have kept it going while also having day jobs and living in NYC. Lindsay and Claudia show just what it means to be a multi-tasking, 21st-century girl boss.
LITTLE WORDS PROJECT
This company is for women by women and centers around self-love and encouraging women to practice self-love.
Adrianna Botti started Little Words Project with the simple, yet meaningful idea of beaded bracelets with inspirational words.
There are seven primary collections: Core Words, Best Friends, Gold Filled, Mom Life, Unisex, Best Of, and Bridal. The website also offers an option to customize your bracelet, which is my personal favorite.
About a month into my first semester of college, one of my best friends from home sent me and a few other of my friends custom bracelets that all matched. The bracelets were pale pink and had the word "quad" spelled out in white beads because she sent it to a group of four of us.
Whenever I wear this bracelet, I'm reminded of my best friends and although we're all spread throughout the country at our respective colleges we're always going to have each other.
Adrianna Botti understood the power of words and the appeal of simple bracelets and combined those into an empowering female-centered business. The Little Words Project is personal, you can choose a bracelet that serves as a reminder for self-love, you can match with your friends, or you can simply wear it because you think it's cute.